About Us
Tofino Security provides practical and effective industrial network security and SCADA* security products that are simple to implement and that do not require plant shutdowns.
Our products include:
configurable security appliances with a range of loadable security modules
fixed function security appliances made for specific automation vendor applications.
We have sales and OEM partnerships with:
Tofino Security products protect zones of equipment on the plant floor, and are complementary to Belden's Hirschmann brand, which leads industrial networking solutions.  Both groups service and secure industrial networks in the oil and gas, utilities, transportation and automation industries.
Frost & Sullivan recognized Tofino Security with its 2010 World Customer Value Enhancement Award, which annully honors the product that best enhances customer value in the industrial automation and electronics industries.
Since 2011 Tofino Security has been part of Hirschmann, a division of Belden.
Company Values
Our mission and values are the foundation of how we do business and the company culture we strive to create.
Mission Statement
To create simple to use security systems through innovative, quality solutions ("security simplicity")
Core Values
Pursue product innovation and excellence

Deliver practical, real-world solutions

Foster teamwork amongst ourselves and with our customers and partners

Have fun while working hard

Give back to the community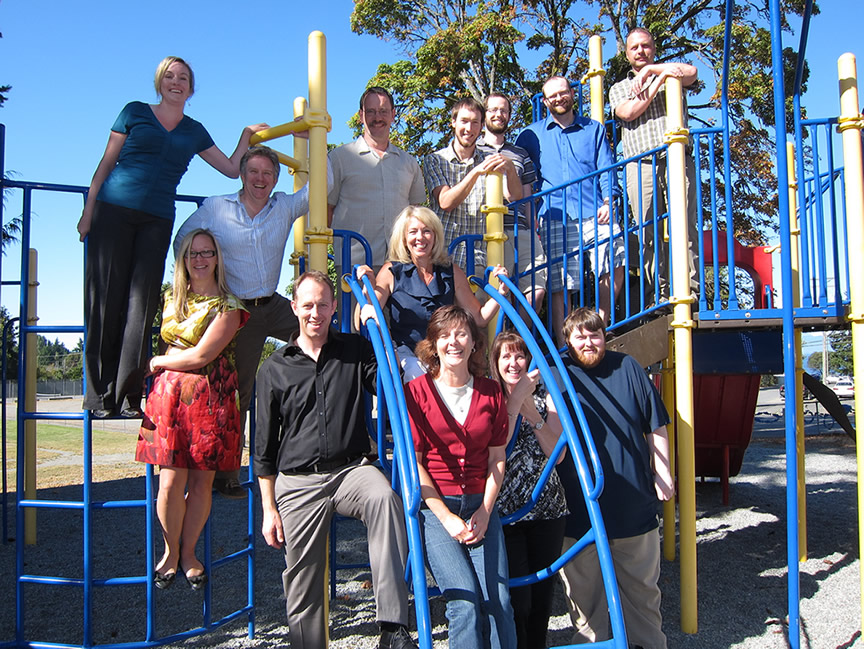 Tofino Security team posing for a photo during Belden Celebration
How we selected the name "Tofino"
Tofino is the name of a small town on the west coast of Vancouver Island, British Columbia, Canada that is known for surfing – in fact it is one of the premier surfing locations in North America.
The concept behind our innovative security products was originally developed by Tofino Security CTO, Eric Byres and his students at the British Columbia Institute of Technology (BCIT) Critical Infrastructure Security Centre. The students were given a small single board computer called the "Surf Board" to use for development. Based on this, the students decided to name their project "Tofino" after the town.
People thought the name was appealing and thus it persisted to become the official name for our product line.
 *SCADA stands for Supervisory Control and Data Acquisition and it refers to any automated, computerized system for monitoring and controlling an industrial process.