Testimonials


Marcelo Branquinho
Director, Industrial Security Division
TI Safe
"In our region the security of SCADA systems has been ignored for many years, and only now, with a dramatic increase in the number of incidents, is the problem being recognized.  In order to address ANSI/ISA-99 security standards in our consulting services, we have chosen to work with the Tofino Industrial Security Solution.  Tofino fits perfectly with the ANSI/ISA-99 zones and conduits model, and the product is easy to install, configure and monitor."
---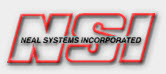 Shane Filer
Territory Manager
Neal Systems
"Neal Systems has been working with industrial companies for the last five years to find industrial solutions for their cybersecurity needs for PLCs, distributed control systems, and SCADA systems. 
The Tofino solution is the only industrial control system cybersecurity solution on the market that is both modular and scaleable in such a way that it can be utilized in the most basic of applications (remote control / monitoring for water treatment pumping station) or the most complex of applications (refinery enterprise control systems) without breaking the bank! 
Our customers also appreciate the fact that it addresses the needs of both the control engineer and the I.T. network security specialist -- a difficult thing to do indeed!"
---


Joe Schuler, President
Malcolm Franklin, Senior Applications Engineer
Kentron Systems Inc.
"Our first Tofino customer had PLCs crashing by excessive port traffic - those PLCs have never crashed since they fitted Tofino.  Others have remote well pads, or pipelines, but all see the design beauty of Tofino. As control engineers they see that it has been designed specifically for their network, and that it has been made extremely easy to use."
---


Mark Cooksley
Product Manager for Network Security at Belden
 "We are pleased to partner with BSI. Their deep expertise in the area of industrial security and their proven ability to deliver pragmatic solutions will add value to our Hirschmann range of automation and networking systems."
---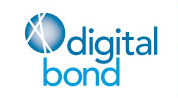 Dale Peterson
Founder of Digital Bond

"Tofino Security announced this week that their Tofino technology will be used in the Hirschmann line of ruggedized firewalls and security products …a second press release announced that Tofino technology will be used in Honeywell's OneWireless firewall. Two nice wins for team Tofino."
---


Bob Mick
Vice President of Enterprise Systems at ARC Advistory Group
 "MTL and Tofino Security are developing a line of security oriented products with the intent of making them easier to deploy and manage by on-site people.  This can benefit many companies in manufacturing, utilities and other similar industries where local IT staffing is limited.  It could also appeal to systems suppliers who also may lack security expertise."
---


Daniel Lacroix
Corporate Information Security Office for the St. Lawrence Seaway Management Corporation (SLSMC)

Speaking about the Tofino Modbus TCP Enforcer:
 "The ability to filter individual MODBUS commands has tremendous potential to improve the security of our control networks."
---


Kevin Staggs
Global Security Architect of Honeywell Process Solutions
"In today's environment it is not sufficient for plants to simply depend on perimeter firewalls for security.  They need multiple levels of security, and the Honeywell Modbus TCP Firewall, based on Tofino technology, provides our clients with a robust security solution from outside threats and improper network introductions."
Watch a video of Kevin Staggs talking about Tofino
---


Dr. Graeme Philip
Chief Executive of MTL Instruments
"It is easy to see how Open networks benefit end users, EPCs and system vendors alike, being based on international standards and therefore providing the ideal platform for future refinement and development by multiple vendors. Open systems need multi-layer protection that can be installed and commissioned without needing a PhD in IT. It needs to be idiot proof and bombproof and it needs to basically install and configure itself. Tofino is a major advance in this direction."
---


Walt Boyes
Publisher and Editor-in-Chief of CONTROL

"If you haven't seen Tofino yet, you will. It is a revolutionary edge firewall that was designed to protect controllers and field devices."