Joann Byres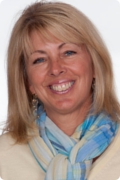 VP and General Manager,
Tofino Security
joann.byres(at)belden.com
+1 510-438-9071 or 1-855-400-9071 
Joann Byres combines a strong business background with expertise in industrial security and excellent team building / organizational development skills to be an exceptional leader for Tofino Security.
Joann's business management skills were developed when she owned and managed an industrial construction company for over twenty years. During this time, she grew the company to an operation servicing the forest industry throughout northern British Columbia, generating millions of dollars in revenue.
In 2003 she switched gears and began working in the industrial security sector by founding and directing the BCIT International Symposium for Industrial Cyber Security, a highly regarded information sharing event for the SCADA security community. Joann became an authority on industrial security, and wrote international studies on standards and compliance in security, including:
•  CSSCO*-Whitepaper-1-Organizational-Objectives
•  CSSCO-Whitepaper-2-Organizational-Models
•  CSSCO-Whitepaper-3-Financial-and-Legal-Considerations
Joann has a Masters Degree in Therapeutic Counseling and is a professional facilitator.
*CSSCO stands for "Control System Security Certification Organization", which later became the ISA Security Compliance Institute.