TI Safe
Contact

TI Safe
Marcelo Branquinho
marcelo.branquinho@tisafe.com
+55-(21)-2173-1159 / +55-(21)-9400-2290
Av. das Américas, 700, bloco 01, sala 331 - Barra da Tijuca
Rio de Janeiro, RJ 22640-100
Brazil
|   Regions served | Industries served |
| --- | --- |
| South America |    process control, SCADA, manufacturing, automation |
Product Line
The Tofino Xenon Series of fully extensible products.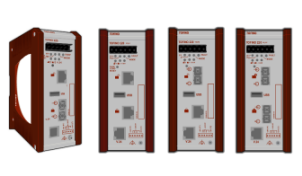 Mix and match 4 Tofino Security Appliances with different connectivity, operating temperature ranges, voltage ranges and hazardous environment options.
About TI Safe
TI Safe is a Brazilian company focused on Information Security consulting and services, headquartered in Rio de Janeiro and with offices in Sao Paolo, Belo Horizonte, Florianopolis and Porto Alegre. Our technical staff is composed of high level professionals shaped over years of experience.
The company mission is to offer high standard products and services for information security through a technical staff composed of specialized professionals with years of experience in information security management, network security, cryptography, and PKI.
TI Safe comments on Tofino
 "In our region the security of SCADA systems has been ignored for many years, and only now, with a dramatic increase in the numbers of incidents, is the problem being recognized.  In order to address ANSI-ISA 99 security standards in our consulting services, we have chosen to work with the Tofino Industrial Security Solution.  Tofino fits perfectly with the ANSI-ISA 99 zones and conduits model, and the product is easy to install, configure and monitor."
Marcelo Branquinho
Director, Industrial Security Division
TI Safe