DTS Solution
Contact
Vahe Daghlian
vahe@dts-solution.com
+971 50 6324849
Sheikh Zayed Road, Fairmont Tower, Suite 708 - 14
P.O. BOX 24459
Dubai - United Arab Emirates
|   Regions served | Industries served |
| --- | --- |
| GCC & Pakistan | oil & gas, water & electricity |
Product Line
The Tofino Xenon Series of fully extensible products.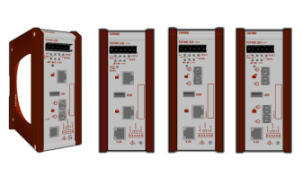 Mix and match 4 Tofino Security Appliances with different connectivity, operating temperature ranges, voltage ranges and hazardous environment options.
About DTS Solution
DTS Solution | Smart Solution for the Smart Business - Provides expert end-to-end network and security solutions by partnering with market leading and innovative vendors; delivering the most optimized and integrated solutions in the market to counteract modern day security threats. DTS Solution and Tofino have partnered together to deliver the most enhanced and comprehensive industrial security solution within the Middle East region; through pre-sales consulting, professional services and resident engineering services.