Swift Energy Sdn Bhd
Contact
  Regions served

Industries served

South-East Asia

oil and gas, manufacturing and

process controls industries
Product Line
The Tofino Xenon Series of fully extensible products.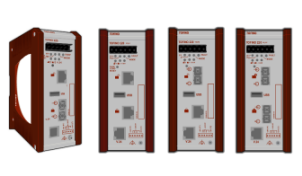 Mix and match 4 Tofino Security Appliances with different connectivity, operating temperature ranges, voltage ranges and hazardous environment options.
About Swift Energy Sdn. Bhd.
Swift Energy Sdn. Bhd. started in Malaysia at the turn of the new millennium, specializing in intelligent engineering solutions for the oil and gas, manufacturing and process controls industries.
From being a Malaysian operator with office networks in the East Coast of Peninsular Malaysia and Singapore, Swift now has a regional network with agents in China, and Indonesia.
Now, over 50% of Swift's homegrown engineered solutions are exported to China, India, South East Asia, Japan, Taiwan, Bangladesh, Ukraine, Ghana, Nigeria, Egypt, USA , Germany, Ecuador, New Caledonia, Congo, Singapore, Vietnam & Iran. Armed with its recently acquired MSC status, Swift is poised to tap into other strategic locations in South East Asia and beyond.