Barr-Thorp Electric Co.
Contact
|   Regions served | Industries served |
| --- | --- |
| Mid-Western USA | industrial automation, process control, municipal, utility, safety, SCADA, wireless networks, industrial ethernet |
Product Line
The Tofino Xenon Series of fully extensible products.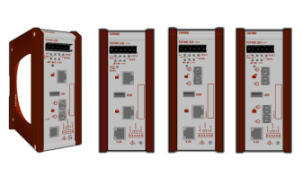 Mix and match 4 Tofino Security Appliances with different connectivity, operating temperature ranges, voltage ranges and hazardous environment options.
About Barr-Thorp Electric
Barr-Thorp Electric Company is a third generation, family-owned business established in 1923 as a motor sales and repair facility. We primarily supply products that require engineering assistance for proper selection and installation. However, as a full-line distributor, we offer a full breadth of products including items that are commonly considered commodities.
Our primary customer base consists of OEMs, system integrators, and industrial users. Price, Price, Price is what we focus on for our OEMs. Price to us is about cost of product, cost of fulfillment and is there something that will work better but cost less? Our people help integrators ensure the job stays profitable with assistance in part selection to commissioning. And for our industrial facilities customers, we offer expertise in applying the best technology to improve production flow. Whether you are an OEM in need of new ideas or a plant engineer trying to fix an ongoing problem, we've probably seen it before and would be happy to give you a hand.
Our goal is to help customers improve profitability through technology. This philosophy applies to both the products we promote and the way in which we service the sale. Our company has invested heavily in back-end office solutions to increase our flexibility which allows us to meet most any customer need. From bar coding, EDI or Internet order entry, we offer the same solutions as the national supply houses but with less hassle and more help.