SCADAhacker
Contact
|   Regions served | Industries served |
| --- | --- |
| North America  | Oil and Gas, Petroleum Refining, Petrochemical, Pulp/Paper/Printing, Water/Wastewater, Power Generation, Pharmaceautical, Food/Beverage, Consumer Products |
Product Line Supported
The Tofino Xenon Series of fully extensible products.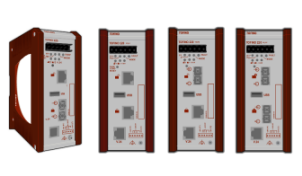 About SCADAhacker
SCADAhacker is a US-based consulting and services company, focused entirely on cyber security for industrial automation and control systems (DCS, SCADA, HMI/PLC).  SCADAhacker can provide a full lifecycle of security service offerings, ranging from initial awareness and orientation, policy development, security audits and assessments, standards compliance, penetration testing and countermeasure selection & implementation.
SCADAhacker believes that in order to adequately secure control systems, it is important to "think like a hacker" and confront security not only from the "inside-out" of an organization, but also from the "field up".  SCADAhacker refers to this as a "hard hat" approach.
SCADAhacker comments on Tofino
"Industrial control systems are increasingly becoming the target of cyber attacks.  As we have seen recently, these systems are extremely vulnerable due to either the general lack of protection due to the absence of security from the initial design, or the installation of inadequate security controls that have not been subjected to any rigorous security testing.  This has left many users with a false sense of security when it comes to their control systems.
The Tofino Industrial Security Solution provides owner-operators and control system integrators with a powerful tool to fortify these vulnerable devices and systems from both known and unknown threats."
Joel T. Langill
Chief Security Officer - ICS Security Specialist
SCADAhacker