Offshore Technology Conference 2012
Houston, Texas

April 30-May 3, 2012

 

This year Belden Hischmann became a first time exhibitor to the very popular Offshore Technology Conference, held at Reliant Park.
This annual gathering of global offshore industry experts were not disappointed as a record turnout of over 89,000 attended the 4 day event.
New technology remained 'front & center' as Belden Hirschmann exhibited not only its industry-leading cable and wire offerings, but showcased a number of  industrial networking devices including the Tofino cyber security solutions.  This clearly delivered a strong message that indeed "Belden, is sending all the right signals".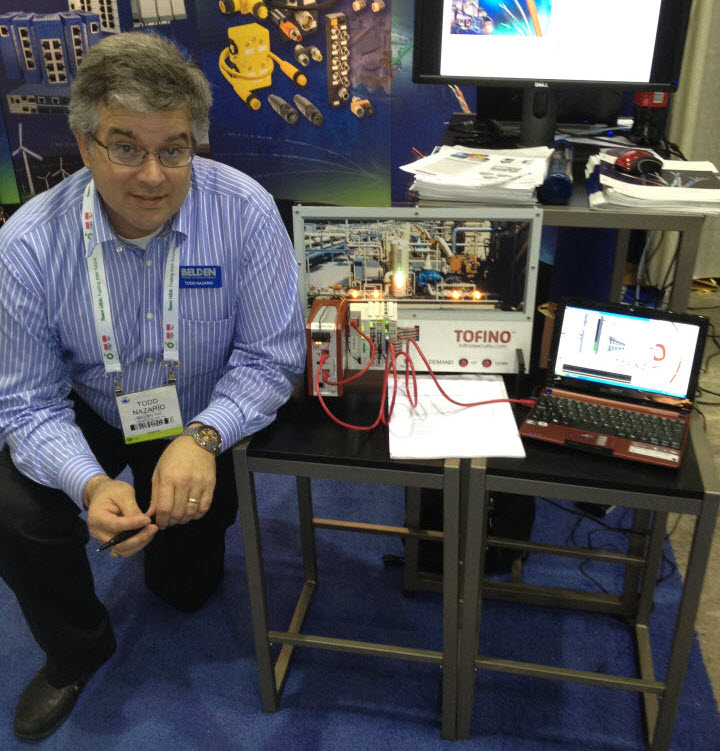 Todd Nazario of Belden with the Tofino SCADA Security Simulator at OTC 2012
OTC 2012

The Tofino SCADA Security Simulator
at the Belden OTC Booth

Overview
Taken from the conference information:
Founded in 1969, the Offshore Technology Conference (OTC) is the world's foremost event for the development of offshore resources in the fields of drilling, exploration, production, and environmental protection.