CSIA 2012
Scottsdale, Arizona

April 25-28, 2012

 

Tofino Security Speaker:

Eric Byres, CTO and VP Engineering
Presentation: SCADA and CIP Security in a Post-Stuxnet World 
Download the Presentation  "SCADA and CIP Security in a Post-Stuxnet World"
Read the Practical SCADA Security Blog Post "Securing Control Systems with System Integrators"
Tofino Security Participants:
Photos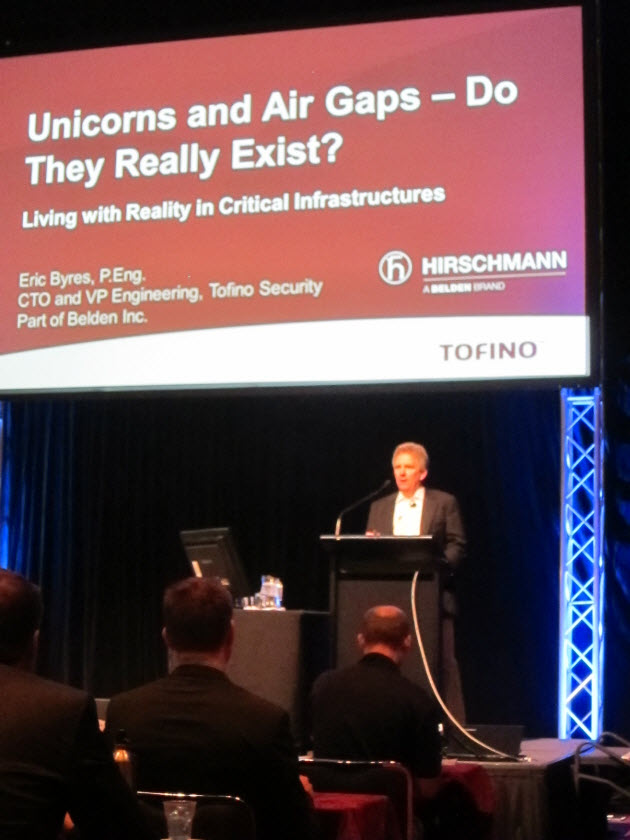 Eric Byres Presenting "SCADA and CIP Security in a Post-Stuxnet World" at CSIA 2012.
| | |
| --- | --- |
| | |
| Aaron Dunnagan of Belden demonstrates Tofino for Mark Hoske, editor of Control Engineering.  Eric Byres, behind Aaron, observes. | The Tofino Industrial Security Solution was demonstrated on the exhibitor floor and at the Partners' Round Table event. |
Overview
Taken from the conference information:
Continually striving to improve company operations in the world of industrial automation — an industry that keeps our world advancing and makes products affordable, available and sustainable to societies in all corners of the world — is certainly a worthy ideal. At the CSIA 2012 Executive Conference, it is our intention to help you capture that success and harness it for use in your own operations.